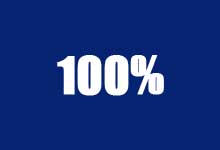 Sponsored Students
One hundred percent of our sponsored students graduate in the Philippines because of funding from Beyond Borders International.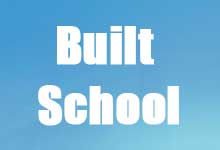 Bible School & Dormitory
BBI helped complete a Bible School and Dormitory to provide facilities and housing for students, who desire to learn more about the word of God.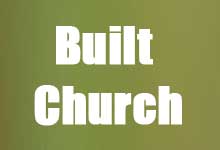 Building Churches
BBI helped build the church in Naic, Nueva Ecija in the Philippines by working along side pastors and workers and obtaining sponsors for the project.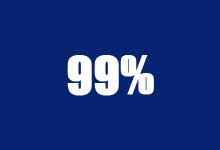 Donations
Ninety Nine percent of all funds are used for our projects to help the Filipino children and women. One percent of our funds are used entirely for administrative costs.
This is How We Served in 2017
BBI "Me to WE" Benefit Concert - A Night of Giving - Our keynote speaker was Ms. Anna Liza Alcantara from the Philippine Consulate. She shared with us the importance of education, faith, and family values. Our Benefit was a great success. We had talented gospel artists that set the place on fire. It was lit!
Women of Worth Conference - We hosted our first Women's Conference in Manila, Philippines. Women came with purpose and a hunger to know more about God. God answered prayers, dried tears and touched hearts that needed to be mended. Our seminar speakers were awesome! The women who attended the conference were encouraged, empowered, and equipped to walk in who God created them to be; priceless, valuable, women of worth.

2018 Women of Worth Conference!

Want to attend our 2018 Women of Worth Conference? Start making plans now and contact us via email.
BBI Brochure & Sponsor A Child Form
Please view or download the BBI Brochure and see how you can help impact the lives of the Philippine children.
Please download our Sponsor A Child form if you wish to sponsor a child. Please fill it out and mail it to us at P.O. Box 185, Downers Grove, IL 60517.
Join Our Mailing List
Testimonials

Greetings in the name of the Lord Jesus Christ. I want to thank you for continually supporting my daughter, Jessica, but as of now, I only paid her entrance. I can't afford to pay her books and miscellaneous items. Even our balance here is not finished to pay. But I promise I will pay it little by little. I hope you understand our situation. I need more time to accomplish all my old accounts because as of now, I have many problems as Veronica doesn't have a school uniform. Her notebooks are not complete until now. She doesn't have things she needs in her studies. I am asking for more patience to our problem here in Shecaniah. May the Lord God Bless you!!!


Greeting in the name of Jesus our Saviour. We would like to thank you for supporting our 2 daughters, Veronica and Jessica, in their studies. Veronica has finished 6th grade with awards, third honorable mention, and best in art, while Jessica is in the top 10 and will be in the 5th grade this school year. We will appreciate it a lot if you will continue to support them. We are sending Veronica to public high school this year. May we ask for continuous support for her schools supplies, uniform, and other things that she will be needing in her studies. We assure you that all your help will not be in vain. For the Lord rewards those who have a good heart. Thank you very much and may God continually bless you exceedingly!

Dear Sir & Madam, I would like to formally thank you very much for being a good woman and man. I pray to God that you and your family be blessed always. Just wanted to formally thank you.

My Dear Sponsor: I am Dianne Belen. I want to show you my picture. I am fourth honor in our class. Thank you for continued support of me. May God bless you and your family.

Dear Sponsor: Thank you for your help. My average in Grade 2 is 91.7. I am now about to enroll in Grade 3. I wish you would continue helping me until I finish my studies. God bless you and your family.

Dear Sponsor: Thank you for your help. My average in Grade 1 is 91.68. I am about to enroll in Grade 2. I wish you would continue helping me until I finish my studies. God bless you and your family.