About Us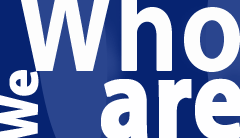 Beyond Borders International was founded in 2006 and is a 501(c3) charitable organization that is interested in changing lives of women and children in third world countries through education, humanitarian relief, and by sharing the gospel of Jesus Christ.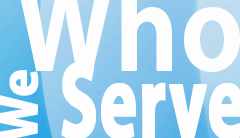 Beyond Borders Internationals serves the women and children of the Philippines, especially the women and children of Manila who hope for things that most take for granted.
We realize that access to education and other resources, will allow the children of Manila to escape the poverty that has enslaved their families.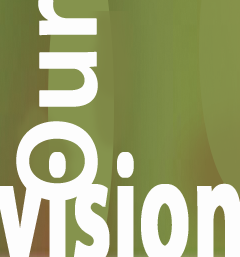 Vision to Serve - We are dedicated to building a better future for the children of the Philippines, especially the children of Manila. We will accomplish this goal by:
Providing quality education to the youth of Manila by partnering with established independent schools and thereby bolster efforts to minister to the city's under served children.
Providing homes and other material needs for the growing numbers of homeless children in the Philippines, especially Manila.
Catalyzing religious revival within the country through outreach projects that provide material goods and services to the impoverished within Manila and elsewhere.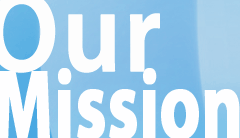 Our Mission To Empower
We Engage, Establish & Equip!
We remember those who this world has forgotten. We will empower them by the strength of God's love to help them to live a life in which they can learn to both dream and achieve success.
Investing in Lives - Working together with the Church of the Lord Jesus Christ, BBI helps to provide many families in Marikina City with shelter and food in the face of overwhelming poverty. By raising a significant amount of funds over the past 11 years, we have helped impoverished children receive a private school education. One hundred percent of of our sponsored students graduate because of funding from BBI.
Helping to Build Churches - Beyond Borders International completed its building project to help build the church in Naic, Nueva Ecija in the Philippines by working along side pastors and workers and obtaining sponsors for the project. We also just completed the Bible School in March 2015 which was our fundraising project last year.
View & Hear Our Impact
We have received many letters from students and parents who have received sponsorship monies telling us of the great impact Beyond Borders International is having on their lives. With your help, we can expand our opportunity to educate, touch, reach, and transform many more families' lives in the Philippines. It is your giving; your prosperity that can help us undo the heavy burdens that Filipino families face.
One hundred percent of of the sponsored students graduate because of funding from BBI. There were no children being served when we started sponsoring children in 2005. Over the last 15 years we have provided assistance to many families. There has been a significant increase in the number of children and families impacted by the BBI.
Founder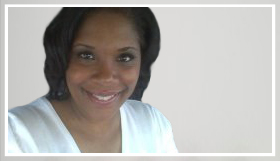 Beyond Borders International was born through founder, Sharon Charleston, while volunteering in the Philippines as Assistant Director at Shecaniah Learning Center, a private school in Marikina City. She was called to the ministry in 2003 and began working as a missionary to the Philippines in 2004. She was inspired to start Beyond Borders International, so that these children and others could have access to quality education.
Since 2006, Beyond Borders International has successfully utilized sponsor's support for financially challenged students' education at Shecaniah Learning Center. The school is located at #36 Mustasa St, Tumana, Concepcion and provides quality Christian-based education for 110 children of the community. The school year is June-March every year. Shecaniah has programs for Preschoolers 3-6 years of age, and Elementary 6-12 years of age. In April of 2006, two of Shecaniah's top graduates were accepted to the Math & Science Academy in Marikina City, which is a great accomplishment!
Sharon is also a Professional Certified Life Coach at Life Purpose Coaching Centers International as well a teacher, trainer, mentor, and speaker. Sharon has been actively working in the church and in the community-at-large, to equip, educate, and inspire the people of God to live with purpose.
Sharon has worked for many years in the healthcare field. She started her own business in 1995 and believes that these skills bring a wealth of experience to her life coaching practice. Over the years she has conducted training for office staff and has coached business owners on how to be more cost effective and how to increase revenue and productivity. Sharon has also worked as an ESL Coach overseas for HSBC, Convergys, Shell and SITEL. Locally she does job coaching for domestic violence victims and English coaching for ESL learners. She enjoys reading, traveling and spending time with family and friends.

Our Partners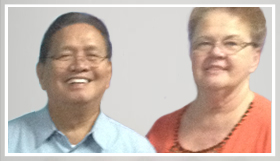 Bishop & Mrs. Jose C. Quiboloy opened Shecaniah Learning Center in 2003 because there was a growing need for quality Christian-based education as an outreach to win souls. Conversely, Philippine public schools are overcrowded; there are not enough teachers to meet the growing number of the students. The average class size is 75-90 students, class sizes are much higher at the high school level. Limited space has mandated shortened class sessions of 4 hours per day, instead of 8 hours per day. Shecaniah is committed to the students and parents of Marikina by providing a full day of school.
There are always the growing financial needs of running a school, and Beyond Borders International is committed to working along with Bishop & Mrs. Jose Quiboloy to keep Shecaniah Learning Center thriving by volunteering time to fund-raising projects for the school. Our passion and desire to see young minds grow and develop is rewarded as many of these children go on to become honor students! We will continue working to allow students to receive a quality education and the hope of a promising future.
BBI Press Release
Where the BBI Funds Go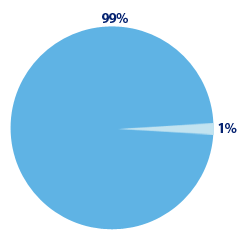 99% percent of all funds are used for our projects to help the children and women in the Philippines.
1% of our funds are used entirely for administrative costs.